Circular Pattern Sandstone Patio Design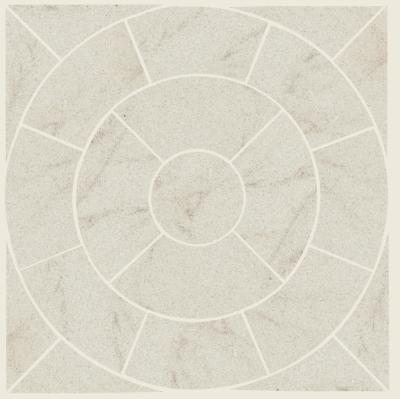 10' x 10' - 100 sq. ft.
Four sizes:
1 piece - center
4 pieces - inner ring
6 pieces - outer ring
8 pieces - outer corner
One pallet wt. 2,407 lbs
Available in Amherst Gray, Birmingham Buff, Variegated, Grade 3
Each stone's beauty is enhanced by the natural characteristics of reeding and veining which gives it an individual uniqueness.
This illustration should be used only as a guide. Actual colors can be chosen from samples.
Ask your dealer installer for more information on Cleveland Quarries full line of Berea Sandstone TM products to enhance your home, building or landscaping.
View available sandstone patio grades.
Use this design for sandstone veneer panels, sandstone walkways, sandstone walls, sandstone pool surroundings, sandstone planters and accents, sandstone porches, sandstone terraces, and sandstone patios.
---